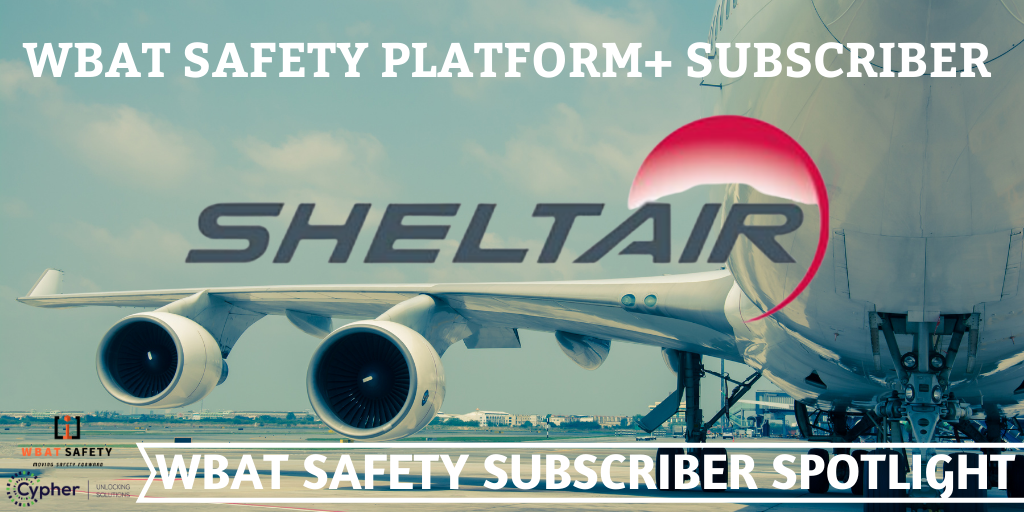 WBAT Safety's Subscriber Spotlight series highlights different subscribers of the WBAT platform. The series aims to recognize our various valuable subscribers and the different ways the WBAT platform is used.
This edition of WBAT Safety's Subscriber Spotlight features responses by Robert Cavetti, Director of Safety & Training at Sheltair, Inc., the nation's largest privately-owned aviation network, proudly operating 19 award-winning FBOs and managing over 4.5 million square feet of aviation-related properties.
---
How do you use the WBAT platform? Sheltair utilizes the WBAT platform as a catalyst to the implementation of our Safety Management System (SMS). The information specified in employee reports is used to identify the root causes and determine appropriate remedial actions which are then monitored for effectiveness. The collected information is reviewed and analyzed to facilitate early detection and improved awareness of operational deficiencies and adverse trends. The WBAT platform supports the four pillars that are crucial to our safety program and culture: Reporting, Risk Management, Safety Assurance, and Safety Promotion! The WBAT platform is the backbone of our Safety Management System!
What do you consider the most useful part of the WBAT platform? The WBAT platform is very user friendly to our internal customers (Employees). It creates an ease in which the safety department is able to track hazards/trends, analyze the reports submitted, and stay ahead of those hazardous trends before they become a serious accident.
Please identify a recent safety issue or problem you identified in your data: We discovered a misfuelling safety trend within our network. We were able to recognize it from the analyzed reports.
Please explain how you mitigated the issue or problem: We created a misfuelling prevention campaign and also implemented a computer based system for identifying aircraft tail numbers prior to fueling, thus reducing misfuelling by almost 98%.