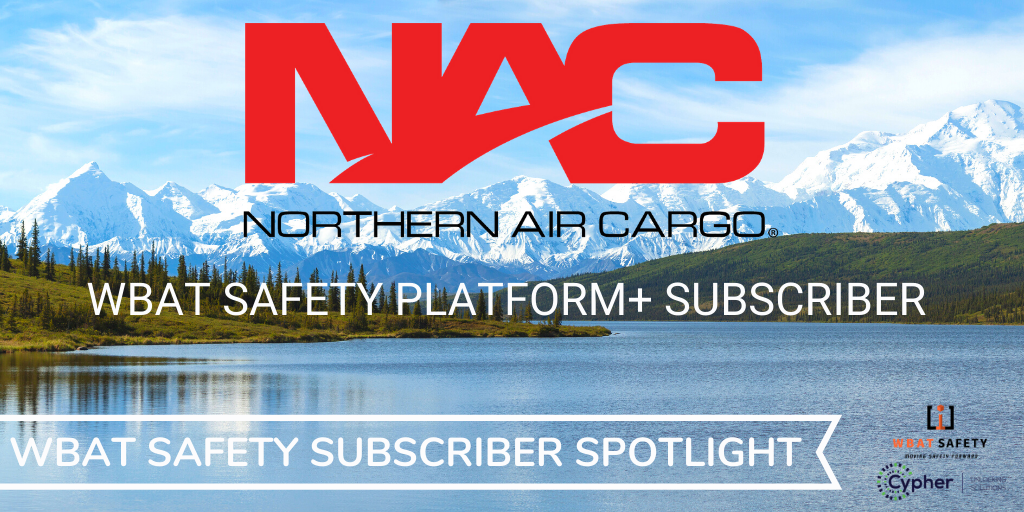 WBAT Safety's Subscriber Spotlight series highlights different subscribers of the WBAT platform. The series aims to recognize our various valuable subscribers and the different ways the WBAT platform is used.
This edition of WBAT Safety's Subscriber Spotlight features responses by Joe Reid, Director of Safety at Northern Air Cargo, LLC, Alaska's largest Part 121 Supplemental, all-cargo airline with 438 employees.
---
How do you use the WBAT platform? Safety/Hazard/Near Miss reporting, ASAP (dispatch, flight crew, and maintenance), Safety Risk Assessment (SRA), Worker Observation (LOSA V2), and Internal Audit/Evaluation.
What do you consider the most useful part of the WBAT platform? In the past year, the SRA portion of WBAT was critical to our continued success during the pandemic. We used this tool as a method of communicating to our CMO when we looked to expand our charter service as new destinations popped up. We were able to show our entire mitigation strategy to safely operate to multiple new airports, including two special qualification airports.
Please identify a recent safety issue or problem you identified in your data: It has been difficult to obtain scale certification from locations in foreign countries due to local COVID restrictions.
Please explain how you mitigated the issue or problem: Developed and implemented a spot audit program to validate the weights that are being provided by locations.