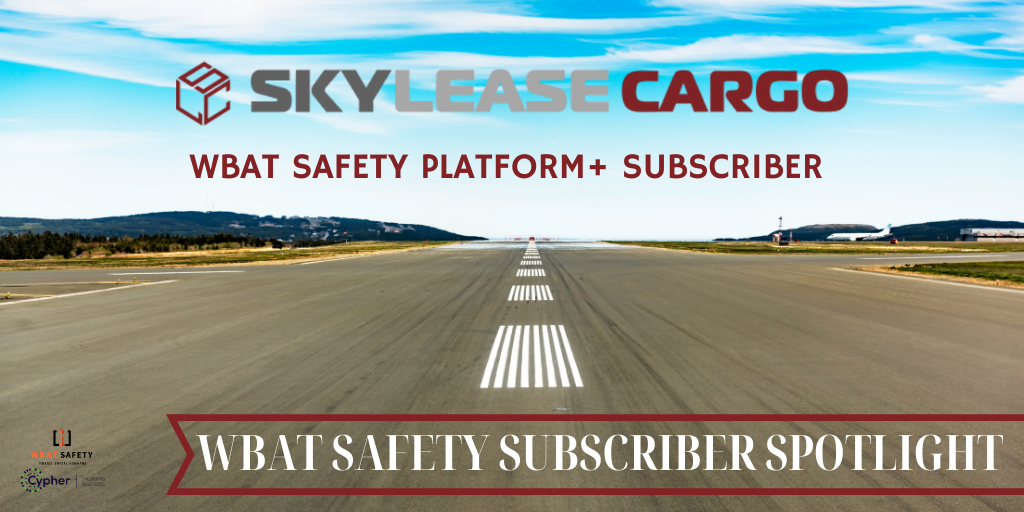 WBAT Safety's Subscriber Spotlight series highlights different subscribers of the WBAT platform. The series aims to recognize our various valuable subscribers and the different ways the WBAT platform is used.
This edition of WBAT Safety's Subscriber Spotlight features responses by Max Mandret, SMS Manager at Sky Lease I, Inc., a cargo airline with a FAR 121 Operator Certificate that performs nonscheduled operations.
---
How do you use the WBAT platform? We use this platform for employee groups in the following functions: safety reporting, safety risk assessments, safety assurance (audits and investigations), safety notices, safety record keeping, and statistics.
What do you consider the most useful part of the WBAT platform? Employee Reporting, SRM, and Safety Assurance (Audits).
Please identify a recent safety issue or problem you identified in your data: The SRA # 73, dated November 6, 2019, regarding the foreign object debris (FOD) around the Taxi Way at Halifax Airport, Canada. The Airport Authorities requested that Sky Lease's airplanes make the taxi procedure with both outboard engines shutdown in some taxiways to avoid the spread of FOD.
Please explain how you mitigated the issue or problem: A risk analysis was done, considering that the operation of outboard engines was essential for a safe taxi procedure due to hydraulics pumps operation. The only way we found in order to reduce the FOD problem and have all hydraulics systems operable during taxi was to keep the outboard engines running at idle to guarantee hydraulic pressure and the use of inboard engines as a source of power for airplane movement. A letter with this procedure was sent to the Halifax Airport Authorities and it was approved.