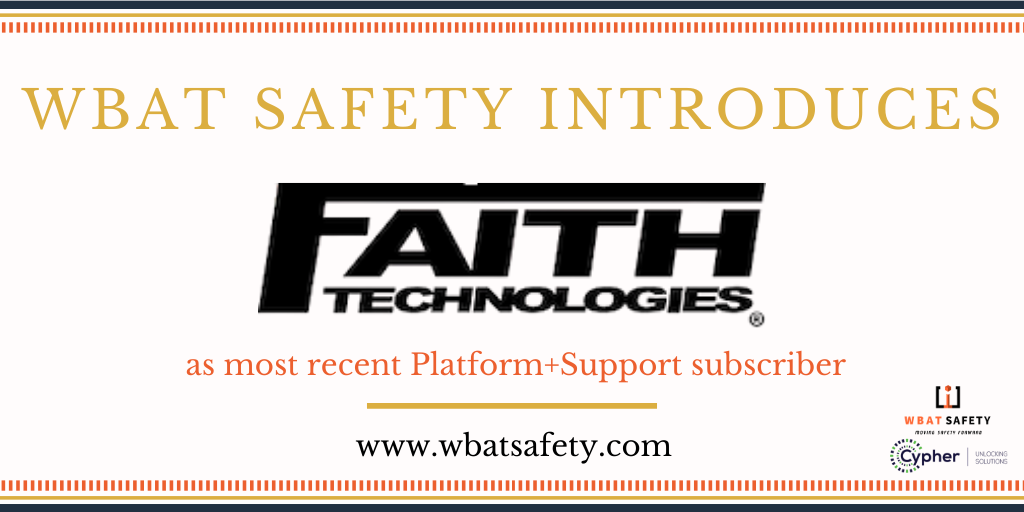 WBAT Safety is proud to introduce Faith Technologies as the most recent ASAP facilitation services subscriber and subscriber of the Platform+Support program.
Faith Technologies, Inc., was established in 1972 and has become an energy expert and national leader in electrical planning, engineering, design and installation services. With a dedicated investment in technology as well as strategic project consulting and process engineering, Faith Technologies leads industry change and drives productivity, value, and safety.
WBAT Safety is the sole FAA-supported SMS program available on the market. The WBAT platform is a web-based system that supports all aspects of a complete SMS, including safety policy, safety risk management, safety assurance, safety promotion, and SMS recordkeeping and documentation. Platform+Support subscribers have access to support, training, and customizations to help organizations utilize WBAT to their fullest potential.
WBAT Safety's contract with the FAA is managed by Cypher, LLC, a service-disabled veteran-owned small business (SDVOSB) with more than 60 years of combined IT Outsourcing and IT Service Management experience. Cypher provides innovative and cost-effective solutions to enable WBAT Safety to succeed at its daily mission, specifically in the functional area of Computer/Information Systems Development (CSD).
Any organization can utilize the WBAT platform to collect, process, and analyze safety reports, conduct audits, and identify as well as manage risk.